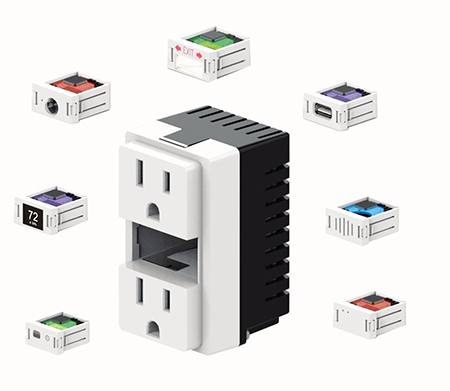 An outlet that can do it all is the goal of the makers of the Swidget. A Swidget is an outlet that has been adapted to more modern times. In fact, this invention is so modern it's created on a future-minded basis. This ensures that this product will stand with the times and have the functionality to work alongside more developed and advanced technology.
A simple set up that is done in a snap is so easy to use. Installing the Swidget requires no hardware, but a simple snap of the insert and the consumer is ready to set it up in the room. The installation of the Swidget advances and adds to the benefits of having a smart home. Pre-existing smart home products are also compatible with the Swidget and will work synonymously with everything else coming through the product. Ideally, products such as Alexa or Google Home work perfectly with Swidget.
The Swidget can do more than benefit an ever growing smart home, the list of its capabilities is quite long. Besides the control of the outlet itself, the Swidget's duties are:
Motion Sensor
Bluetooth Speaker
Temperature/Humidity Sensor
Alexa Repeater
Video Camera (i.e., indoor security/nanny cams)
Emergency Light (in case of outages)
Power Monitor (notifies what is using up the most power)
USB Charger
Automatic Timer
Wireless Boost
Mood Lighting
Aromatherapy Insert
White Noise Speaker
Carbon Monoxide Detector
So not only does the Swidget give great technological benefits, but it also aides in home safety thanks to the Carbon Monoxide detectors.
Wiring for the Swidget is also very DIY, and their Kickstarter provides those invested with an instructional how-to video in installing their product. With a Swidget, it seems always to have a use no matter how the technology advances. The amount of services it provides easily outweighs a possible non-competing factor it may have (though it seems that factor is yet to be discovered).