Code Corrections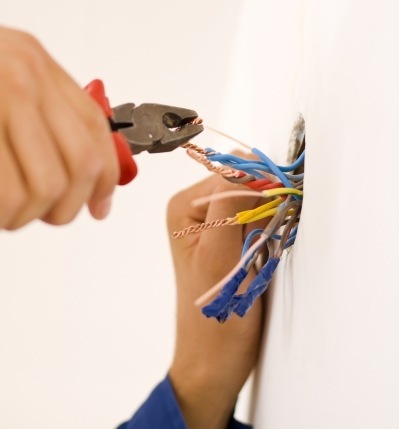 If you have been given an electrical code violation or your homeowner's insurance is threatening to cut your insurance, do not worry and give the licensed electrical experts at Leinster Electric for help!
Leinster Electric has been repairing electrical systems and fixing past electrical repairs for over many years in New Jersey. When we come to your home, we will thoroughly inspect your electrical system and discuss whether or not you are in need of repairs and go over what options are best for you (and your budget).
We believe that the best medicine to electrical emergencies is through prevention. Code violations and electrical work that has not been inspected by a licensed electrician can be home to a future problem. Unfortunately, many individuals do not understand or appreciate the dangers that are involved until a tragedy happens. Amateur electrical wiring that has not been inspected is often responsible for unsafe electrical conditions that result in fire, shock and even electrocution. Don't be a statistic!
Please contact Leinster Electric at 973-349-4184 or use our online form to a request an appointment to see how our expert residential electricians can help you with electrical code corrections!