Hot Tub Electric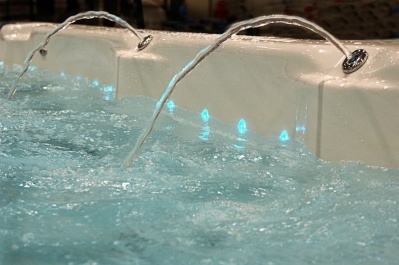 Another one of those days? Tired? Muscles ache? Do you just want to go home and relax? If that is the case, then you should consider investing in a hot tub for your home Not only will this investment be like having a year-round vacation in your own backyard, sunroom or screen room, but it will be a place to escape from the cares of the day. The best part of this vacation is that you can either spend it alone, with friends or with family. All it will require is that you sit back and enjoy a nice glass of wine and feel the many therapeutic and health benefits that a hot tub can offer.
Did you know that before you have a hot tub installed that you should call a licensed electrical contractor first? Did you know that a licensed electrical contractor is suppose to install the hot tub? Before making any hot tub purchase, contact us for guidance. We will evaluate your entire electrical system to make sure that the hot tub you want to purchase can be installed in your current electrical system, and if not, want modifications might be necessary to accommodate it.
Once Leinster Electric has evaluated your current electrical system, we will install the correct GFCI protection, grounding and electrical wiring needed for your new hot tub. Most of our hot tub installations can be done in as little as one day.
With the many stringent rules and regulations required to be met with installing a hot tub, there is no one better to call than Leinster Electric. We ensure to keep your hot tub working safely and to reduce the high risk factor of a potential deadly combination when it comes to water and electricity.
Please contact Leinster Electric at 973-349-4184 or use our online form to a request an appointment to see how our expert residential electricians can help you with hot tub electrical projects!